Clinical Trials Powered by State-of-the-Art Technology
Cedar Health Research, powered by Aspen Insights' technology, is transforming clinical trial recruitment by finding "needles in a haystack" with AI-technology.
The Problem
Sites and Sponsors often face several barriers when recruiting for clinical trials, no matter the indication. Slow and inaccurate candidate recruitment, lack of access to a qualified patient population, and low physician-engaged recruitment can make finding qualified candidates unfeasible.
Artificial Intelligence in Clinical Trials
Aspen Insights is a next-generation technology provider that is changing how researchers find trial patients. Aspen Insights' artificial intelligence technology delivers instantaneous, methodical, and accurate patient-trial match results. The results are accomplished in several ways.
Data Engineering – Raw patient data is used to create consistent, accurate, and useful representations of patients and the population.
Natural Language Processing and Understanding – Aspen Insights' technology is designed to identify over 2 million key terms and phrases within trial text and patient records and infer clinical context.
Manifold Learning – Machine learning techniques are utilized to reveal both global and local structures of data.
Recommendation Engine – The technology delivers to physicians a probabilistically, ranked list of matching patients based on inclusion and exclusion criteria overlap with a patient's clinical record.
This technology is able to create value for Sponsors, CROs, and Physicians through a series of offerings, including:
Trial Criteria Analysis
• Determine if patients in a specific area have a high probability of being eligible candidates for a given trial
Feasibility Results
• Determine if patients in a specific area have a high probability of being eligible candidates for a given trial
• Gain insight into the projected number of patients that will be seen under normal practice operations for a given trial indication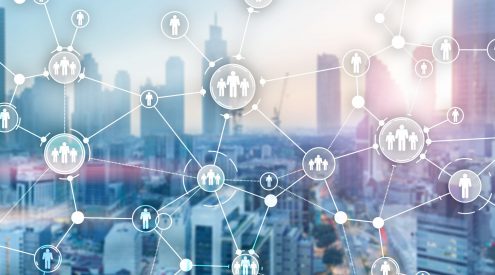 Patient Matching
• Receive a ranked list of patients to target for trial enrollment based upon their clinical history
With a patient population of over 300,000 individual lives being referred from over 30 physician EMR patient databases, the probability of trial enrollment increases, resulting in improvements to the clinical trial model through these direct partnerships with community-based private practices.
Transform Clinical Trial Recruitment
At Cedar Health Research, it is our mission to transform the clinical research domain through the effective adoption of innovative technologies. Cedar Health Research, with the power of Aspen Insights' technology, can provide superior enrollment results through applied artificial intelligence.
We can provide trial criteria analysis, feasibility results, and patient match findings to get your trials on track and set up for success. If you are a Sponsor or CRO and would like to leverage Cedar Health Research as an end-to-end site-network solution for your upcoming clinical trials, please contact us today.