Leon Brill, DPM
Principal Investigator – Podiatry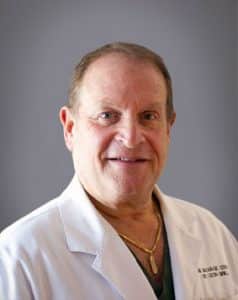 Dr. Leon Brill, D.P.M., is a podiatric surgery specialist in Dallas, Texas. Dr. Brill completed his undergraduate training at the University of Arizona and medical school at the Ohio College of Podiatric Medicine.
Dr. Brill has engaged in clinical research and clinical practice, serving as principal investigator/co-investigator in multiple studies and trials. He is uniquely qualified to detect the early stages of diseases that exhibit warning signs in the lower extremities, such as diabetes, arthritis, and cardiovascular disease.
With over four decades of experience, Dr. Brill has held many professional and academic appointments. He was one of the Council on Foot Care co-founders for the American Diabetes Association. Additionally, serving as the former Chairman of the Department of Podiatric Surgery at Presbyterian Hospital of Dallas. Dr. Brill has extensive research experience and authored numerous papers and monographs on wound care.
For the past 40 years, Dr. Brill has maintained a private practice at North Texas Podiatric Medicine Surgery Associates in Dallas, Texas.